by Eva Bartlett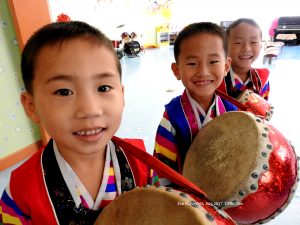 From August 24-31, I visited the DPRK (North Korea) as part of a very small delegation interested in hearing from North Koreans themselves about their lives, the US sanctions and incessant war manouevres, their history and more.
Please bear in mind that this country is among the most vilified on earth–along with Syria and formerly (now-destroyed) Libya, to name a few. Western media does not speak of North Korea's people, nor of the amazing infrastructure, free housing and medical care, impressive agriculture and green energy, and the many things the people of the DPRK have done so well which I'll elaborate on over the coming days.
Pyongyang, and much of North Korea, was leveled in the 50s by US bombings, with reportedly just one or two low-level buildings standing.